From time to time I get a chance to capture more unique cars, many of them being rare collector cars, certain editions or replica builds of famous cars. When it comes to stance cars it usually is more common stuff, slammed cars on coils with wide wheels is a safe bet.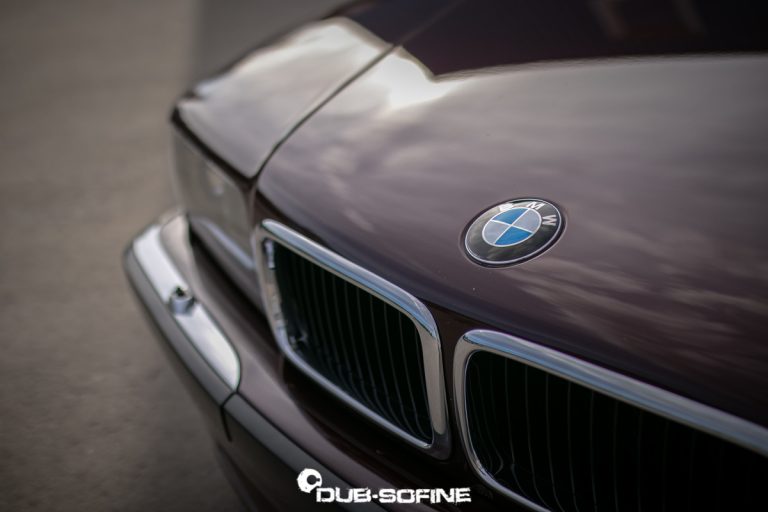 A few days ago I got contacted by Tobias Lampinen,  owner of a BMW that I knew of from previous season, wanting to get some shots taken of it. And it was clear from the very beginning that this wasn't gonna be your average slammed stanced out car.
The car in question in question is a BMW 740i, not the usual choice for a build, but that is also what makes it special. To start of with the car has been carefully modded with Alpina and BMW M parts, such as a Alpina front bumper, facelift sideskirts and rear bumper. The cars interior is beige leather, looking amazing with the color and wheel combo, and have been carefully updated with M parts, such as the steering wheel.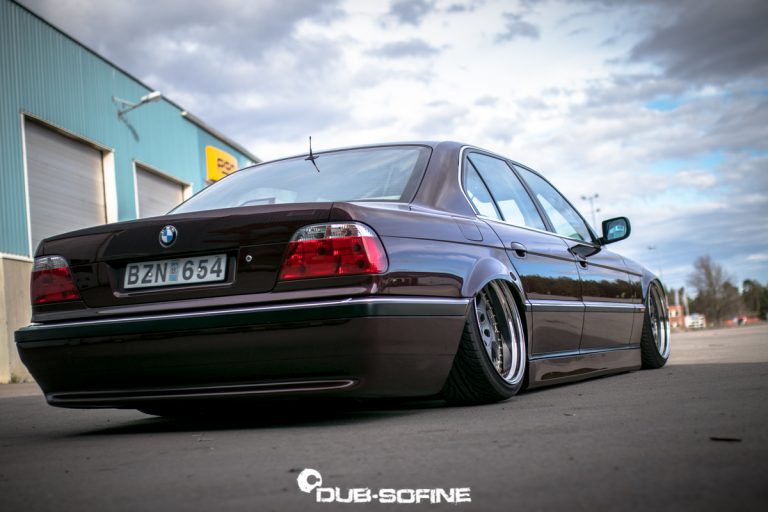 The crown of this build is the wheels though, custom built by CR Customs in Poland, these 17" Style 21 Throwingstars have been carefully modded into 3 piece wheels not featuring 19x10 with 235/35 in the front and 19x11 running 265/30 in the back.
And combine this with a Airlift Performance kit from a E39 with 3P Management-system, a complete Thayer Motorsport for the rear to allow maximum camber setup and you got a complete package, air¨d out the car looks stunning, from every angle.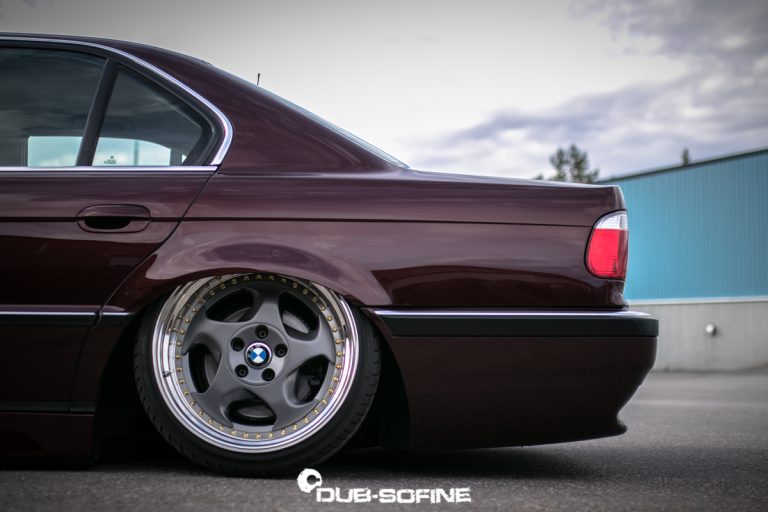 With most of these changes done the past winter, this car is still undergoing work, more is planned to be done during the summer and it will be very interesting to follow what Tobias will come up with next, so stay tuned for more!