With only a few days, and nights left, still much is left to be done, before the car can be ready for Elmia and Påsksladden. The crew have worked insanely hard to get the car up and running, sacrificing both sleep and free time.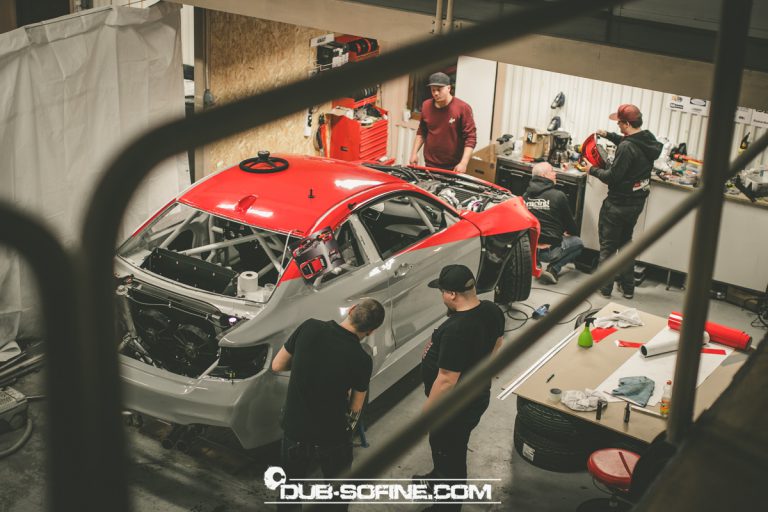 As the final night before Elmia approaches, there is still much to do, the car have not been testdriven yet, the reassembly of the cars body is still being done. And the wrap of the car is a huge part, and Sonny from Vinyldesign is working on the final touches of the wrapping of the car along with decals.
Spending time in the garage,you notice very quickly how hard everyone works to get the car done, its impressive to see how much has been done and being done, everyone is working as a solid team.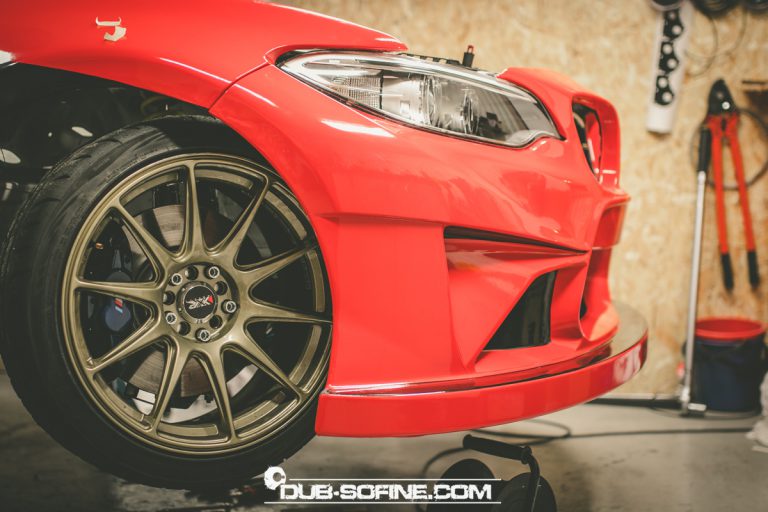 Seeing the car with the right colors, wheels and decals is really impressive, its like a completely different car from previous season, it looks wider, faster and much more solid, small changes with the work on the bodykitt and smart solutions have paid off.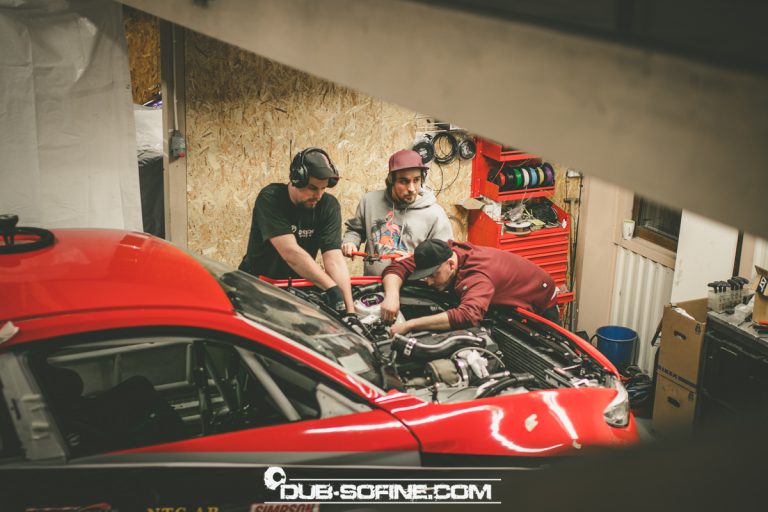 When publishing this, Elmia and Påsksladden has passed, and new challenges have appeared, and the crew is back in the garage working hard to get the car done for a few small show events, and then waits the big event at Våler, Norway the 25th of May where the Gatebil series will kick off. Stay tuned for more.